Service Tech Cooling Towers LLC was formed in October 2000 as a Cooling Tower Service and Maintenance company, primarily for the Tower Tech cooling towers. Through the years, STCT included the other popular package cooling towers such as BAC, Marley and Evapco tower models to the list. The ability of our company to provide quality OEM Parts and Service to a wide range of cooling towers has contributed to the effectiveness of helping our clients. Most of our clients have multiple cooling tower sites with various models and types, so it is often that our crews will provide maintenance services for all client towers in one visit.
Call or email today for a free consultation and be on your way to a more efficient cooling tower!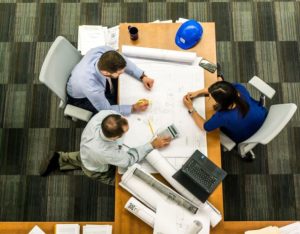 KELLY BOYD
CEO
Kelly Boyd is a seasoned professional in the Cooling Tower Industry for over 30 yrs. During his tenure with other companies, Mr. Boyd developed all the required skill sets that are associated with Cooling Tower manufacturing, Field Supervision and Project Management of New Industrial Concrete Cooling Towers. In the fall of 2000, he saw the need to launch a new company to provide not only quality cooling tower service but to assist clients with the ongoing operation and maintenance issues with their cooling process.
Using his knowledge base and work ethic, he formed Service Tech Cooling Towers LLC and contracted with several Fortune 500 companies to service their existing cooling towers.  Service Tech specializes in cooling tower repair, rebuilding, maintenance and performance upgrades.  During the first ten years of Service Tech, he began talking with colleagues about the need for a standard industrial concrete cooling tower that would compete with the FRP field erected towers.  A tower that would utilize the performance upgrades sold in the aftermarket as original equipment at a cost that would attract the market.
Today, STCT offers one of the best Industrial Concrete Cooling Tower designs on the market. Since there are increasing demands being put on maintenance personnel and the cooling systems that they take care of, the need is there for more efficient and more reliable equipment to be used.  Service Tech Cooling Towers has solved this problem with the advent of the patent designed STCT Tilt Panel Concrete Cooling Tower.
Adapting tilt panel technology to the cooling tower industry along with using the "best method" internal components, the STCT Cooling Towers arre the premium cooling tower choice. When it comes to new construction or even design-build applications, NOBODY can compete with the Service Tech Cooling Towers' adaptability, reliability, and efficiency.

KRYSTYN HOBS
Architectural rendering
Krystyn has a B.S. in Architectural Engineering from the University of Oklahoma. She uses her knowledge and education of structures and CADD to provide 3D computer models and drawings for new tower construction as well as existing tower repairs, reconstruction, renovation, and restoration.